This is what we wrote on the Chelsea Hotel plaque 5 years ago.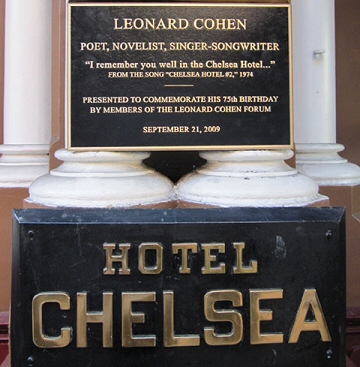 Maybe something like that (but the plaque has to be much smaller)
I like the suggested "Came So Far For Beauty", and carving
the Unified Hearts logo on the stone, but we will have
plenty of time to discuss the details after the permission
has been confirmed and some other issues solved!
Also the total costs have to be reasonable and within our
resources. We don't know how much money we will be able
to collect, and we cannot take any risks with the budget.
Right now we are waiting for feedback from our Hydra contacts!