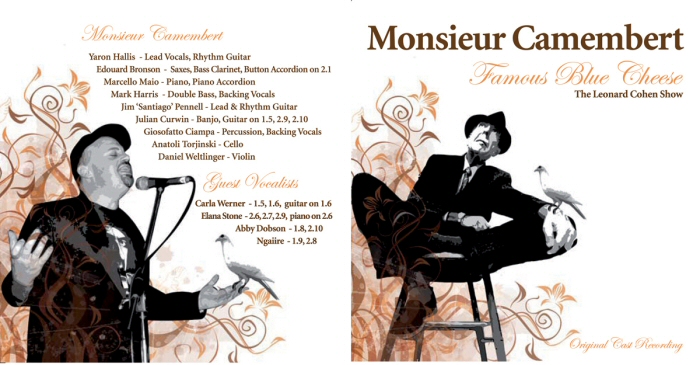 Yesterday I received the brand new double-CD from Yaron in Australia, Famous Blue Cheese by Monsieur Camembert.
After listening to the album three times I must say that it's a direct hit, and goes to the top group of my all-time
favorite Cohen tribute albums. Fresh and intelligent interpretations of the old songs - sometimes also surprising (like
the cabaret-type version of The Future). And what a wonderful rendition of Famous Blue Raincoat (with
gorgeous sax solo)! The album is difficult to categorize - the band makes use of various styles and instruments. You have to hear these tracks yourself!
Special thanks for including Field Commander Cohen & Jazz Police - these are (as far as I know) the first cover versions of these songs. Jazz Police is pretty wild!
PS. Warning: the purists may be shocked!