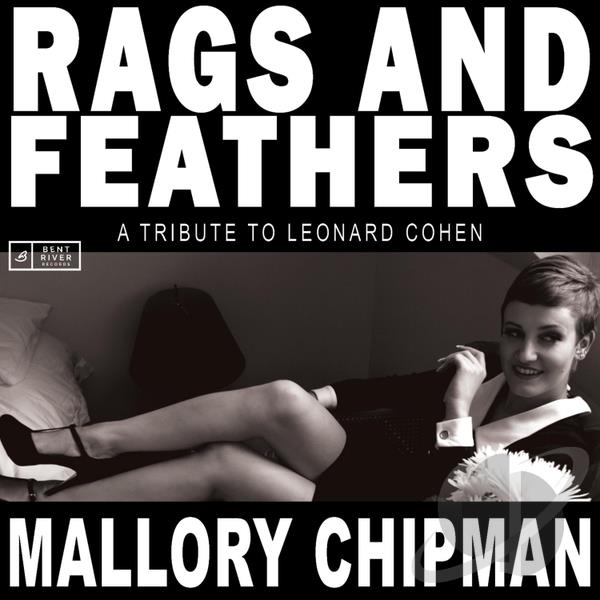 Published by Bent River Records on November 29, 2017
We remember Mallory from our Amsterdam Event in 2016!
It's hard to imagine a young artist who embodies the true jazz spirit more than Mallory Chipman. - The Edmonton Journal

Combining the improvisational nature of jazz, the grittiness of rock, and the sensitivity of folk, award-winning vocalist, Mallory Chipman, possesses a sound uniquely her own. It's modern, refreshing, innovative, and connects with listeners from a diverse set of audiences. Highlights from her career include performing with artists such as PJ Perry, Tommy Banks, and John Stetch; touring abroad to London, Amsterdam, and Dublin; singing back-up for the legendary rock group, Heart; and playing sold out shows in jazz festivals and clubs from Edmonton, Canada to as far away as the United Kingdom. Mallory's performance career is balanced by her faculty position at the esteemed MacEwan University where she teaches voice.
1. Famous Blue Raincoat 05:01
2. Tune for the Troubadour 05:23
3. Ain't No Cure For Love 06:58
4. Musings of a Muse 05:41
5. Dance Me To The End Of Love 05:58
6. Hallelujah 06:47
7. Suzanne 04:30
8. On the Level 03:55
9. Bird on a Wire 06:32
Sound samples at
https://www.mallorychipman.com/music
CD version available also from CDUniverse.com
The album seems to be on Spotify, too.
Thanks to Eva Martonyi and Matthew Joffe for the links!