By the naif Hydrian painter Giannis Rappas
Lagoudera Club,1955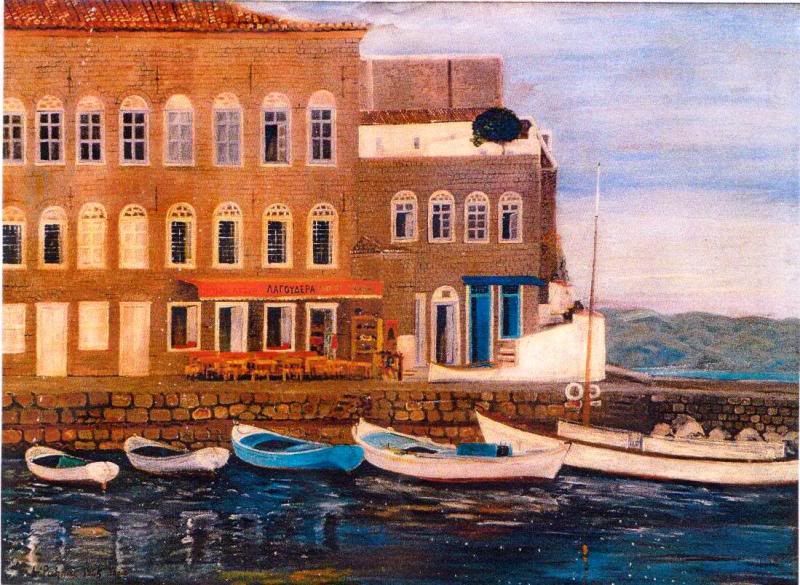 Hydra Port, 1976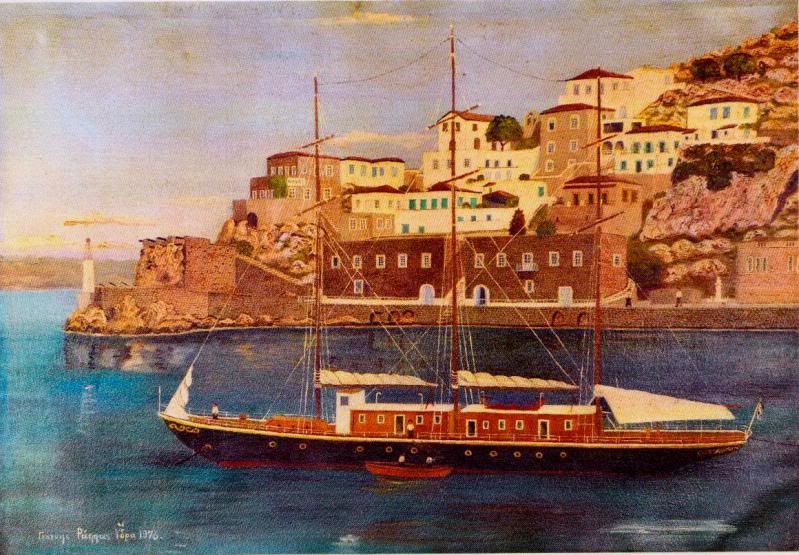 Dem
Athens 2008, Prague 2009, Paris 2012
Hmmm.....I like them both!
Especially the first one!
(You've already got the book?)
Nope, they are not from the book.

Dem
Athens 2008, Prague 2009, Paris 2012
I have a Rappas in the house, but I reckon it is before 1976, as it shows Katsika's restaurant (run by the indomitable Stavros) adjacent to Tasso's. The painting is very naive, with proportions wrong. Could this be by his father?
"If you do have love it's a kind of wound, and if you don't have it it's worse." - Leonard, July 1988
Whose father?

Giannis Rappas was the name of the fisherman
turned to famous naif painter in Hydra.

Is your painting by Giannis Rappas?

Dem
Athens 2008, Prague 2009, Paris 2012